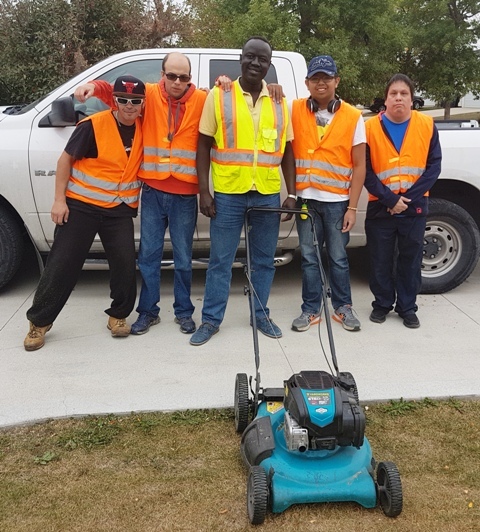 SWEPT (Supported Work Environment and Participant Training) is a lawn and yard care service operated by Trailblazers Life Choices. Support staff and participants work alongside each other to develop transferable skills while building self esteem, confidence and problem solving skills. Participants are encouraged to develop the social skills necessary for capable team building and learn the value of following specific and encouraging direction.
Our service is currently provided from spring through autumn.
For more information, including customer inquiries, contact us at sweptyardcare@tlcwpg.ca or call 204-257-0813 ext 2254.