Please visit the following links to learn more about our partners and some other sites that might interest you.
Supported Employment
Canadian Association for Supported Employment (CASA)
Disability Employment Awareness Month (DEAM)
Manitoba Supported Employment Network (MSEN)
employABILITY EXPO
Partners
Abilities Manitoba
Barrier Free Manitoba
Community Living disABILITY Services
Disability Matters
SPARK
Society for Manitobans with Disabilities
News about living with disabilities
Council of Canadians With Disabilities
Disability Today Network
The Disability Channel
Ouch: Disability Talk podcast

Government
Manitoba Disabilities Issues Office
Trailblazers thanks Assiniboine Credit Union for supporting the redevelopment of our website in 2019.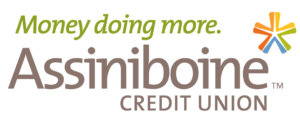 Thank you to Access Storage for their support in Tabs for Wheelchairs.