Trailblazers is pleased to continue growing community partnerships ranging from volunteer work at seniors homes, parks and churches to supporting local fundraising organizations.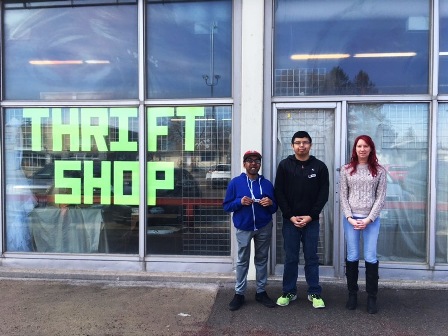 Last fall our SAGE South site at 1069 Autumnwood Drive started receiving tabs from beverage cans on behalf of Tabs for Wheelchairs. This non-profit collects tabs that are annually sold as scrap metal. Funds raised go to purchase wheelchairs for Manitobans in need. In 2018-19 Trailblazers has been the primary drop off site for tabs with our participants doing the important job of sorting the tabs into bags and preparing them for pickup.
Starting in February the SAGE South site will join another community initiative – Prairie Crocus Thrift Shop. Profits from this volunteer-run store at 930 Nairn support two charities Finding Freedom and Dignity House. SAGE South participants will run a collection bin at 1069 Autumnwood and provide support in the store too.
These are two more example of Trailblazers reaching out beyond its walls to include the wider Manitoba community.